New Home Construction

Iacobelli Construction Ltd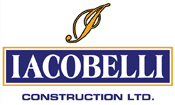 "Since 1976, Iacobelli Construction Ltd. has set the standard in excellence in design and workmanship in which the public has been accustomed to. From the tradespeople to the sale staff, Iacobelli Construction Ltd. has built a reputation for going beyond the normal standard of living and customer service. With thousands of homes built over the years, Iacobelli Constructon Ltd. has continued to set the mark as one of the premier builders in Lambton County.
When building with Iacobelli, we want you to not only enjoy your experience but to be proud of your home for decades to come. Come experience what Sarnia and Lambton County has been talking about for decades."
I'm honoured and privileged to have the opportunity to be associated and represent one of the best builders in Sarnia and the Lambton County area – Iacobell Construction Ltd.
Building a new house could be the biggest investment a person can make in their life. You need a builder to have your interests at heart and provide you with top notch results.
With over 11 years of experience in the new home industry and having worked with many premier builders in Lambton County, I can honestly say that no two builders are the same. With so many builders out there, you want to make sure you do your homework properly and that your best interests are being looked after.
The biggest concerns with new home construction is choosing the right realtor and those "Hidden Costs" that many builders don't tell you about. Let my experience and professionalism take those fears away and provide you with the kind of information, representation and dedication that you truely deserve when building your dream home!
---
New Home Construction is under development in the following areas:
To view site lots, please click on the area of interest to view/download/print a PDF: