Real Estate In Sarnia-Lambton

One of the Most Beautiful Places to Live in Canada
Sarnia-Lambton sits on the Ontario-Michigan border, at the southern tip of Lake Huron.
We have it all from affordable industrial land and a low-cost business environment to a superior infrastructure that includes first rate transportation routes, utilities and telecommunications services.
Enjoy the gorgeous views from the blue waters of Lake Huron and the St. Clair River to more than 50 recreational parks and 13 conservation areas. Sarnia-Lambton has an abundance of natural attractions for residents and visitors to enjoy.
Sarnia-Lambton is a paradise for fisherman with a variety of fish in the local waters. Golfing is also popular with 19 public golf courses. One of our local courses, Huron Oaks Golf & Recreation Club, is home to 2003 Masters Champion Mike Weir.
With the additions of the Sarnia Sports and Entertainment Centre and the Point Edward Charity Casino, Sarnia-Lambton always offers an abundance of events and activities.
In addition, Sarnia-Lambton offers beautiful neighborhoods such as well-established neighborhoods and specialty retirement environments. From Sarnia to Grand Bend, people take advantage of various permanent homes and summer cottages along the beautiful Lake Huron.
Being born and raised in Sarnia my whole life, I would love to roll out the red carpet and invite you to experience Canada's secret gem, Sarnia-Lambton.
Visit Tourism Sarnia-Lambton to experience Sarnia-Lambton for yourself.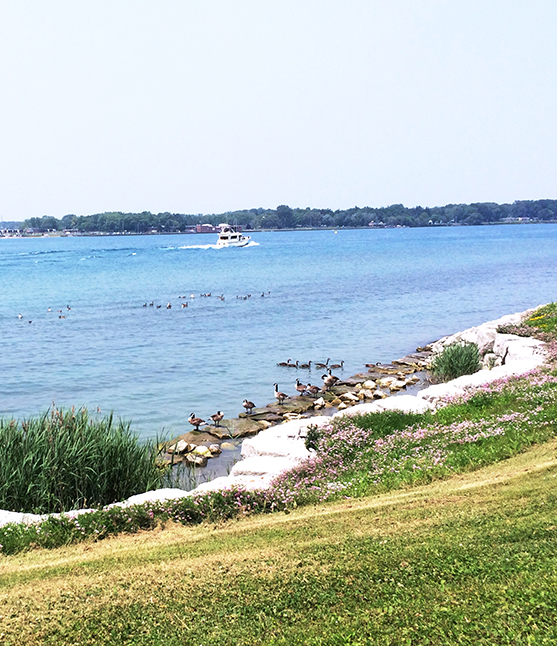 Local Links

Visit Our Community
School Zones
Finding the right school for a child could be the most important factor in someone buying a house. I have provided these links that will help you to identify different schools in Lambton County. Together with the map provided above, these tools will definitely give you a start to investigate school zones and where they are located. If you have any questions, don't hesitate to call or e-mail.